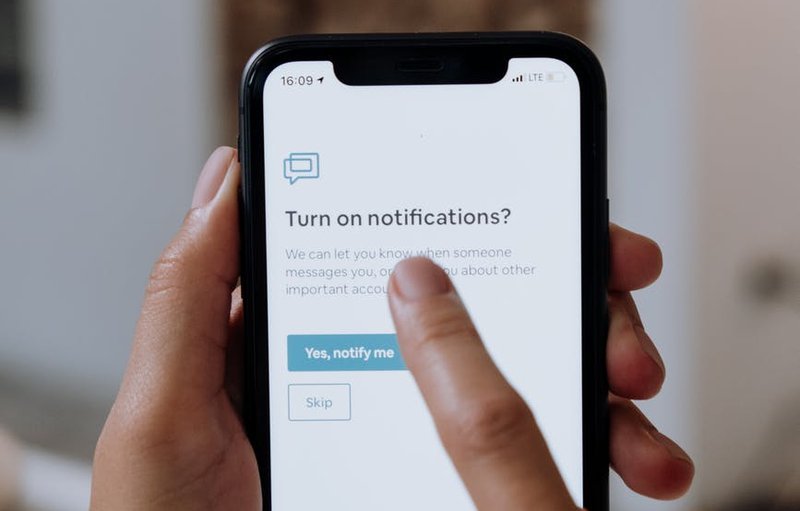 Are you looking for a fresh way to engage your users? Try reaching them with web push notifications. But sending web push notifications in bulk to all your users won't get you the results you want. You need a clear strategy that suits your product/service and your target audience.
Usually, these notifications are actionable messages that are scheduled, customized, and relevant. Web push notifications offer you a smart way of driving engagement and holding the visitors to convert them to leads.
The road to making visitors opt-in for push notifications is often a bumpy one with no clear guideline.
To help you get through this, we've compiled a list of 20 tried and tested web push notification strategies that can boost your conversion rates steadily.
What Is Web Push Notification?
Web push notifications are messages or alerts sent to the devices of users from a website. These are also known as browser push notifications, as users need to have a browser to receive push notifications.
Web push notifications are quite popular in the e-commerce, media, publishing, and blogging industry. In fact, these sectors combine to make up 40% of all web push notifications senders.
Push notifications boast an average click rate of 10.3%, making them ideal for marketers looking to reach their customers in real-time.
20 Web Push Notification Strategies To Engage Your Audience Effectively
1. Personalize the Opt-in Prompt
Personalized opt-in prompts give the users a clear connotation of the type of notification they will be getting after they are opt-in. Hence, to make them opt-in, customize the opt-in prompt rather than using a standard one for everyone.
Additionally, this is an opportunity to add value to your notifications so that the subscribers don't unsubscribe soon.
2. Segment Your Audience
Segmenting your audience allows you to target specific audiences and send relevant notifications to them. Web push notification platforms track information that you can use for segmenting audiences.
The segmentation should be done based on the user's device, geographic location, number of visits to the website, last visit, and so on.
3. Make It Browser or Device Specific
The presentation of the notifications is also important. If your notifications aren't tailored to each browser and device type, the notification headline or the body might get cut off. This gives off a sloppy look, which is certainly not the impression you want to create.
Personalizing the audience based on their device and the type of browser they are using will allow you to adapt your notification strategy accordingly.
4. Integrate Action Button
Your click-through rates say a lot about the success of your web push notifications. If the subscribers are not clicking the notifications, you will have a hard time reaching the marketing goal.
Incorporating the action button will allow you to boost your click-through rates. Moreover, calls to action are an integral part of any marketing communications. It gives your subscriber an idea about the content along with making the path easy to do it.
Ecommerce stores can include, "Add to cart," "Check out now". Blog owners can add "Click here to know more". CTAs like this can do wonders regarding enhancing your click-through rates.
5. Consider The Timezone
Imagine receiving a push notification at 3 in the morning. Sounds annoying right? This is why your push notifications require optimization according to the user timezone.
Optimizing web push notifications according to the user timezone will allow you to send them at the perfect time, ensuring a great user experience.
6. Make Use Of Triggered Campaigns
Usually, web push notification campaigns are of two types: manual and triggered. Setting up a manual campaign is a cakewalk - Organize the campaign, pick the audience, and schedule it.
Triggered campaigns are different. They are a result of a user's action on your website. Therefore, after setting up a campaign, you have to decide the right trigger to make it relevant.
The actions can include exiting the cart, visiting a specific page, or opting in for web push notifications. Trigger campaigns are immensely relevant, hassle-free, as well as efficient.
7. Personalize The Notification Body
Notifications with dynamic elements, for example, the first name of the user are extremely efficient. You can include fallback texts as well if the custom attribute no longer exists for a specific user.
8. Conduct A/B testing
A/B tests are the most efficient marketing tactic to enhance campaign efficacy. It helps you to decipher what improvements you need to make to get more click-through rates.
A/B testing is an infallible way to enhance conversion rates and improve click-through rates. Instead of guessing, experiment with headlines, body texts, action buttons, and more.
However, don't change the whole notification while conducting A/B tests. Slightly tweak it by using a different text font, or changing the headline, and so on.
This will help you to understand what is working best for your subscribers. Changing the elements drastically for each version will making it quite hard for you to grasp which is actually effective.
9. Use Custom Icons
Integrating visual elements will make your notifications stand out. The best practice is to use customized icons. Along with your logo, an additional image will let the subscriber differentiate multiple campaigns.
For example, using a bulb icon for sending tips through notifications can be a simple differentiating tactic.
10. Push Welcome Messages
Welcome messages are a great way to add a personal touch to the communication. You can automate welcome messages to trigger right after a visitor subscribes to your web push notifications.
It lets you introduce your brand to potential customers. Moreover, you can educate the subscriber about the navigation of the platform along with highlighting special features. Welcome messages are an ideal way to guide new customers to have a seamless experience.
11. Track the On-Site Activities of a User
Before the opt-in appears, your visitors need to understand the benefits they will be getting from your platform. You can use trigger-based notifications to make sure you can push the opt-in prompt after the visitor has realized the benefits and is more likely to subscribe.
For example, e-commerce website owners can set the opt-in to trigger after a visitor browser several times or after viewing an item. Activities like this portray that the service you are offering is beneficial to the visitor.
If your website is related to a blog then you can customize the opt-in to appear after a visitor has read your posts. This makes sure that a visitor decides to opt-in only after going through your content.
Therefore, automating opt-ins to appear after a visitor spends a certain amount of time on the website or mobile app is an efficient method to add value to your notifications.
12. Identify The Best Pages to Push Opt-ins
Analyze a buyer's or visitor's journey to identify which pages are performing best to increase conversion rates. You can adjust your opt-in strategy in a way that best fits the user's experience on these pages.
Usually, customers of e-commerce websites track their shipments via mail or mobile app. This is the opportunity to take their permission for receiving web push notifications for knowing updates regarding shipments and other offers.
You can strategically set opt-ins to trigger on the checkout page. Instead of asking permission for push notifications, be a little diplomatic. Tell them that the push alerts would let them track their orders, get product recommendations, inform them about relevant information and promotional activities.
Moreover, you can ask permission for sending notifications regarding stock updates. This tactic will contribute to increasing the number of your customers.
13. Use Brief Permission Texts
Your opt-in messages notify the visitors or users why they should sign in to your notifications. Therefore, the permission texts should carry a brief image of the benefits they will be getting after they subscribe to your notifications.
However, the permission texts should differ according to the audience. You need to do customer segmentation to implement this. This would let you frame your texts catering to the interests of specific audience groups.
Convey the benefits of receiving web push notifications from you. Let the audience know that by subscribing to your opt-in messages, they can keep themselves updated about flash sales, discounts, and special offers.
14. Inform Users About Unsubscribing
To make people open to receiving alerts, you need to build a relationship of trust with them. Let them know that you are concerned for their privacy as well. Don't forget to include that they can easily unsubscribe from the service.
15. Add Catchy Headlines
The headlines of your notification should seem convincing enough to grab visitor's attention. Be creative with the tone. Add some humor or a powerful message. The headline should be appealing to your target audience.
16. Combine Web Push Notifications With Other Channels
Web push notifications are being widely used by digital marketers. The side effect of it is that visitors are being pickier on which notifications to receive. Consequently, the click-through rates are decreasing.
But with the right approach, you can steadily increase your opt-in rate. To promote your notifications, you can utilize other channels like social media, emails, newsletters, and more.
You can inform users about the perks of receiving push notifications from your website by creating posts on social media or mentioning them in your newsletters.
17. Place CTA Buttons on Your Home Page
The majority of traffic on any website is pulled to the homepage. Therefore, adding a call to action button on that page makes it easier to have people opt-in for your push notifications.
Set the CTA button on the top of the page to grab the visitor's attention. You can choose to A/B test the positioning and color of the CTA button to figure out which will work better.
Note that, since the CTA button will be attention-grabbing, it is important that the rest of the components are plain on that page. Such as the header and the footer. Otherwise, the page might look messy or cramped.
18. Utilize Exit-Intent
Bringing visitors to your website is not the only task that you should be focusing on. The main goal is to make them subscribe to your notifications along with converting them to customers.
Most of the time, visitors tend to leave the site without performing these activities. An exit-intent pop-up can be a savior in this regard. When a visitor is about to leave the site, you can use a pop-up to make them think twice.
These pop-ups can notify you about discounts, sales, offers, promo codes, vouchers, and more.
This technique will encourage visitors to sign-up for your web push notifications. Besides, it increases online visibility as well as contributing to the promotions of your products.
19. Offer an Incentive
Incentives are an ethical and efficient way of luring in new customers. This not only is a way to convince people to subscribe but also a way to drive up your engagement figures.
The incentives can be ebooks, audiobooks, podcasts, exclusive articles, webinar invitations, discounts, and much more. Incentives should be provided to existing customers as well as potential customers. Because this is also an efficient way to keep the existing customers hooked.
20. Track Conversion Rates
Tracking conversion from web push notification campaigns is an absolute necessity. Ecommerce brands can track sales from a web push campaign.
Besides, setting up custom events as conversions is also helpful to track how a web push notification performs.
Increased CTR does not matter if the conversion rate is low. This means, there is a lot of room for improvement in your marketing activity.
Track conversion rates and make changes according to requirements to make the best of your marketing efforts.
Wrapping It Up
Your approach to crafting web push notification strategies will depend on your brand and marketing goals. The list we've compiled for you includes 20 web push notification strategies that are fairly effective for all types of companies and brands.
To implement these strategies, you need to first understand your users, and then pick the strategies that work best for them. Monsy helps you capture your audience easily and grow your revenue by reaching them on multiple platforms.
Sign up today and get your web push notifications strategy up and running in no time!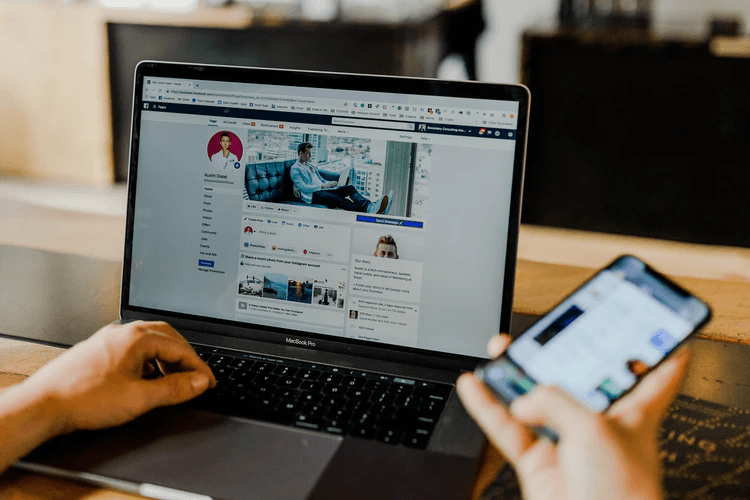 Successful entrepreneurs know the value of passive income. It not only serves as a safety net but also as a tool that can help an existing business grow further. This does not mean starting another business altogether, but finding ways that complement and help the business one already has, be more successful by offering more value to customers.
One of the most relevant examples of passive income in the status quo is Affiliate Marketing. According to Statista, businesses in the USA will spend approximately $8.2bn in Affiliate Marketing by 2022.
In this guide, you will learn what Affiliate Marketing is and how you can get started in the exciting world of affiliate marketing.
What is Affiliate Marketing?
Affiliate Marketing is a marketing model where an affiliate partner is paid a commission for promoting a product or service made by another company. In this model, companies reward affiliate marketers with a payout for providing a specific desired result.
Generally, these results include sales made by affiliate marketers through promotion. These sales are tracked through affiliate links from one website to another.
However, some affiliate programs may offer affiliates rewards or commissions for clicks to a website, free-trial users, leads, or downloads for an app.
Most affiliate programs are free to join so there won't be any high start-up costs if any. If affiliate your marketing is done right, it can go from being a side hustle to a sustainable online income source.
How does Affiliate Marketing work?
Affiliate Marketing works by outsourcing product marketing responsibilities to capable individuals & parties (affiliates).
This helps leverage the abilities of affiliate marketers for an efficient marketing strategy & provides them with a share of profits at the same time.
Three different parties are involved in affiliate marketing:
The Sellers (Businesses who recruit Affiliate Marketers)
The Affiliate Marketers or Affiliates
The Consumer
The Sellers
Sellers are retailers, merchants, vendors, or product creators/service providers. When referring to sellers, one can mean both entrepreneurs or big corporations.
The Sellers can also be referred to as the 'Brand'. They do not need to be actively involved in the marketing process, but they may still advertise and earn profit through the revenue sharing in Affiliate Marketing.
The Affiliate Marketers or Affiliates
The Affiliate Marketer markets the seller's products or services in an innovating and appealing way to potential buyers.
Their job is to convince customers to buy the product or service they are promoting by highlighting the value & benefits of the product/service. Affiliates can either be an individual or a big company.
Affiliates usually have a very specific audience with distinct interests to which they cater. This creates a niche that helps the affiliate promote to customers who are more likely to buy the product or service.
For example, a YouTuber who reviews gaming peripherals is the ideal choice for a company like Razer or HyperX to make an affiliate. This is because that individual caters to the interests of the target audience of the aforementioned companies.
The Consumer
Consumers are the most important stakeholders when it comes to Affiliate Marketing.
The Affiliate Marketing Model centers around consumers and their purchases. Affiliate Marketers promote products & services to consumers through videos, blogs, social media & websites.
Affiliates may choose to be transparent with consumers by disclosing that they are a part of a profit-sharing process for the product or service they are promoting. Affiliates can also choose to withhold this information and consumers may be left in the dark about the affiliate marketing system behind their purchase.
Nonetheless, consumers are not going to pay more for the product in most cases.
This is because the Affiliate Marketers and Sellers share in the profits included in the retail price. The consumer & their purchases will remain unaffected by the affiliate marketing infrastructure.
But it's still a good practice for affiliate marketers to disclose the information about any brand affiliation so that customers can differentiate word-of-mouth from marketing content.
Why Should You Be An Affiliate Marketer?
If you are still not unconvinced about affiliate marketing, here are a few reasons to join this field.
Convenience
Affiliate Marketing grants you freedom and flexibility. You can choose the people you want to work with, the products you want to review and promote, your working hours & setting your own goals.
You are also free of company restrictions & regulations. This flexibility grants you the ability to diversify your portfolio. You essentially become your own boss.
A Steady Stream Of Income
With affiliate marketing, you only need to spend an initial amount of time on a project. After you've done that, you will be making a return on that investment continuously every time a consumer chooses to purchase a product through your referrals.
Affiliate Marketing can be a great option for those who hate the traditional nine-to-five job where you get paid for the 8 hours of work you do five days a week.
Being an Affiliate will help you have a steady flow of income while you sleep, or even when you're taking your dog out for a walk.
No Start-Up Costs
The barriers of entry into Affiliate Marketing are nearly non-existent. You can join an Affiliate Marketing program for free.
You do not need to worry about a steady cash flow to finance the products you promote either. The expenses when it comes to affiliate marketing are directly linked to your skills.
For example, if you promote products to your audience on YouTube, you will need to make videos. If you need to hire a video editor, then the money you pay your editor will be a part of your business costs for Affiliate Marketing. However, if you edit your videos yourself, then the only business expense is the time you spend recording & editing your videos.
Work From Anywhere
With Affiliate Marketing, you do not need to worry about taking the subway or navigating through annoying traffic to get to the office. Affiliate Marketing allows you to promote products and receive revenue while you are in the comfort of your bed or out on vacation somewhere in Europe.
Performance-based Rewards
Affiliate Marketing rewards you based on how much time and effort you put into it. If you refine your work and make creative & engaging content, you will make more money as you get better at convincing people to buy the products you promote. You will be rewarded for the extra work you put in.
How do Affiliate Marketers get paid?
The main goal of an Affiliate Marketer is to promote a product to a potential customer.
But how often does an Affiliate Marketer get paid?
In some cases, the consumer does not need to purchase the product for the Affiliate Marketer to generate revenue. There are multiple ways an Affiliate can get paid. These are:
Pay Per Click
Pay Per Lead
Pay Per Sale
Pay Per Click
Here the main objective of the Affiliate Marketer is to direct the consumer to the Seller's website from the platform where they promote the products. The Affiliate is compensated in direct proportion to the increase in traffic to the Seller's website.
Pay Per Lead
The main objective of the Affiliate Marketer here is to convert leads. This means that the Affiliate has to persuade the Consumer to visit the Seller's website and participate in the desired action. This may involve subscribing to a newsletter, downloading software, signing up for a free trial, etc.
Pay Per Sale
This is the payment structure that has been mentioned throughout this article. Here, the Affiliate Marketer has to convince the consumer to purchase a product through their marketing skills.
When the product is purchased, the Seller gives the Affiliate Marketer a percentage of the retail price of the product.
For example, YouTubers often promote a product to their viewers and give them a special code for a discount to incentivize them to try the product out. The code also helps track how many people purchased the product due to being referred by the Affiliate.
How Do You Start Affiliate Marketing?
If you want to get into affiliate marketing, but don't know where to start, you might want to pay attention to this.
Here's a short guide on how to get started with affiliate marketing.
You need to decide what type of content you want to create, which platform you will use, and what niche you'll be catering to.
Choose Your Content
You can approach Affiliate Marketing in a lot of different ways.
Niche Content Reviews: Some sites focus on specific products & services. These sites review products and/or compare these products with their competitors. To approach Affiliate Marketing through this method, you will need to regularly create content related to the relevant niche to increase website traffic.
Educational Content: If you are a teacher or educator, you could incorporate affiliate marketing partnership offers into your courses, events & workshops.
Online Content: You may create content and post them on platforms such as YouTube, Instagram, Facebook, etc. You may also post on blogs and other social media. The objective here is to produce niche content that your audience will enjoy and resonate with. This makes it more likely that your viewers will purchase the product you are promoting and you will earn a commission.
Keep in mind that whichever method you choose, you will need to be authentic and honest with your audience. Try to build a community through transparency, otherwise, you will fail to convert your audience into affiliate sales.
Choose Your Platform
You might be confused about which platform you should start your Affiliate Marketing journey on. It is a reasonable concern since there are so many platforms out there. You should choose the platform you are most comfortable with and understand the best. Doing so will allow you to create high-quality content and earn more commissions.
Each content creator & Affiliate Marketer utilize different platforms based on the type of content they produce, the type of product they review, and the type of audience they cater to.
Choose Your Niche
Choose to make content about subjects you find interesting or a field in which you have an educational background or expertise.
If you find a topic that blends in your passion and knowledge, you will be very successful in Affiliate Marketing. This is because the quality of your content will be reflected by how much passion you have.
This will help you build your audience since they will have a more immersive experience and you will have a higher chance to convert them into affiliate sales.
For example, TaehaTypes is a YouTuber and Twitch Streamer who loves building mechanical keyboards. He films himself constructing keyboards from scratch & makes this seemingly boring task into an enjoyable experience. His videos have a 'premium' feel due to their high quality. He has amassed nearly half a million subscribers on YouTube and 200k subscribers on Twitch at the time this article was written.
Final Thoughts
The goal of this article has been to give you a fundamental understanding of affiliate marketing. Applying these fundamentals will help you get started on the right track.
Do not expect to earn millions of dollars overnight just because you joined a free affiliate program. Yes, Affiliate Marketing programs are a viable way for you to add a new income stream without bearing too much risk. But like all good things, this will take time.
Set easy milestones at the beginning of your journey. Focus on making your first affiliate sale. As your business grows, find out what works for you and what does not. This is how you will build a reliable income stream through Affiliate Marketing.
Growing your audience steadily can help you gain more credibility, and land you better affiliate marketing opportunities. Monsy helps you capture your audience easily and reach them on multiple platforms effectively.
Sign up today and start getting the results in no time!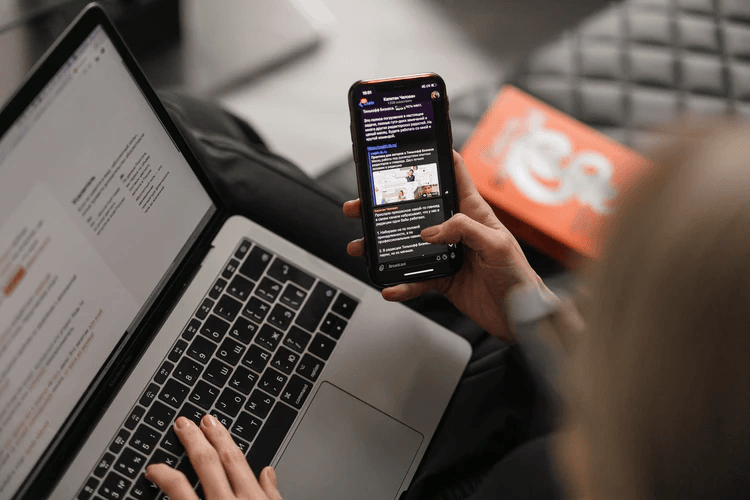 Businesses have radically transformed how they connect with their customers in the age of the internet. Email and push notifications are two of the most widely used channels used by brands to communicate with their customers.
While email has been around for a long time (a really long time), web push notifications offer businesses a much-needed differentiating channel apart from crowded email inboxes.
But which one should you choose?
It's true that not everyone can make web push notifications work for their business. But it's still an option worth considering.
In this article, we will discuss the key differences between email and web push notifications, and make a case for why web push notifications trump email as a marketing channel.
What Is Email Marketing?
Email marketing is a method of promoting products or services through e-mail. By using emails, you can deliver highly targeted content to subscribers and lure them in with irresistible offers.
A business without email communication is hard to imagine. Many e-commerce businesses ask customers for feedback via email. Email is also used by websites to verify account creation, password reset, and more.
However, email marketing is at times, referred to as spam marketing. As the popularity of email marketing has grown, email services have become smarter. The vast majority of these services send marketing emails to designated promotional or shopping tabs, making it difficult to stand out, or attract the attention of the user.
In fact, the number of emails sent each day in 2021 was 319.6 billion. The total number of email users globally is projected to reach 4.6 billion by 2025, up from 4 billion in 2020, a jump of 600,000 users. This means that the potential of email marketing as a differentiating channel is likely to decrease in the coming years.
Email marketing is hence no longer as effective as it once was. However, that's okay with us. Because we now have a more direct and efficient alternative - web push notifications.
What Is Web Push Notification?
Web push notifications are messages sent to a user's devices from a website through their browser, which is why it's also known as browser push notifications.
Web push notification allows you to stand out from crowded email inboxes and avoid getting filtered into the spam folder.
Today's world of the internet and smartphones makes push notifications the best advertising strategy, which can be delivered via phones or browsers. As they use targeted information, it results in better communication of the message and higher conversions.
With over 7 times higher click-through rates than email marketing, push notifications are becoming more popular among marketers. It's also responsible for driving more results, thanks to its improved visibility and simpler opt-in process.
Key Differences Between Email And Web Push Notifications
Length
Reading emails takes time and is often tedious. In contrast, web push notifications are small (less than 50 characters) and don't require customers to go through a lot of content.
Using Web Push Notifications, you can deliver precise and relevant messages to your users. Alternatively, emails are long and fill users' inboxes with unnecessary information, which creates inconvenience.
The majority of emails consist of promotion, marketing, or auto-generated content. Since these are easily ignored and never opened, they are automatically categorized as spam by the system.
Content
With emails, you can modify the content as you wish. Along with multiple links and attachments, long descriptions can also be added.
Here are few examples of how emails are typically used:
Sending out daily, weekly, and monthly marketing campaigns.
Sending out welcome emails that include account details
Company newsletters
Promotional campaigns
For web push notifications, the title may differ in length up to 60 characters, the description may be 140 characters long, and the image should be no larger than 2 MB. The sentences are short and direct. Targeted words are used in push notifications for better reach.
Here are few use cases of web push notifications:
Payment confirmations
Booking confirmations
Billing details
Login credentials
For promotional discounts and offers
Updates to newly published blogs or content
Timeliness and Priority of the message
Push notification doesn't require you to open a separate app to read a message. The message is delivered directly to the recipient's device, such as their computer or mobile phone, and is immediately viewed by them.
However, to read an email, a person must check their inbox, navigate to the email and open it. Messages that do not require users to view them immediately are sent through emails.
The purpose of push notifications is to encourage and drive user actions, delivered at the precise moment and place of need. Your users may need to act on some content that you send right away. Consider an out-for-delivery update or a limited-time flash sale announcement as an example.
Campaigns
Push notifications are handy when it comes to creating campaigns. The process is very easy to follow- all you have to do is provide a link, a few sentences, and an image.
Push campaigns are easy to track and evaluate. A number of push notifications services integrate analytics to analyze metrics such as open rate, read time, segmentation, delivery rate, and conversion rate.
In contrast, email requires a number of steps. To begin, you will have to write the body copy for the email, come up with an appropriate subject line, select images, set the layout for the email, and make sure it looks good on all devices, before scheduling the campaign.
Personalization
Subject lines and delivery times can be customized in emails. But push notifications provide a more individualized experience. Rich media features like large images, carousel, audio, and video can be used in push notifications.
Online retailers can target push notifications by using a wide range of specific parameters. The notifications can be filtered by product preferences, gender, or location.
Your customers will be notified in a personalized way, allowing you to increase the likelihood of them clicking through.
Connection and Intimacy
Sending emails directly to someone's inbox was a very personal form of communication at a time when an average person received no more than 10 emails a week. But nowadays, people receive gazillions of promotional emails every day from many companies.
This makes it easy for your emails to be easily ignored unless you include a subject that intrigues your recipients to open them.
Push notifications come to the rescue here. Mobile phones are with consumers round the clock. So a properly designed push message can engage a consumer anywhere, at any time.
The mobile push notification spaces are still much more compact than emails. All smartphone users check their notifications, and you should make use of this fact to generate quality leads.
Well-designed Web push notifications immediately engage website visitors and do not interfere with their activities. These notifications also immediately draw the recipient's attention.
Accessibility
Push notifications are immediately visible on the top of your phone, or computer devices. The user can read the content of the notification without having to open an app or software.
The right kind of push notification can effectively engage website visitors. Messages can be closed at any time by a customer if they are not interested.
Compared to emails, push notifications display information more quickly and do not end up in spam.
Pros and Cons of Push Notifications vs Email
Pros of Email
Messaging is not limited in terms of size or length.
Customers can save messages for later reference.
There are many ways you can personalize and segment your message.
Cost-effective.
Cons of Email
Time-sensitive information is not appropriate to be sent via emails.
Risk of ending up in the spam box.
Unacceptably low rate of open and click-through.
A successful email marketing campaign requires a lot of resources and skills.
Pros of Push Notifications
Open rate and response time are higher.
Implementation is convenient and cost-effective.
You can reach your customers in a matter of minutes.
Generally free to use.
There is no need to provide personal information.
Cons of Push Notifications
Content can only be delivered on a limited scale.
Can easily be ignored by visitors.
8 Reasons Why Web Push Notifications Are Better Than Email
1. Web push notifications make subscription easier
In terms of subscriptions, users prefer to receive push notifications over email. Users only have to accept the opt-in prompt and hit allow to give permission. That's it. They are good to go.
Push notifications work on both desktops and mobile devices and it does not require any personal information. Notifications can be sent on mobile devices without having to make an application.
2. Web push notifications offer greater visibility
Web push notifications are distinguished by their greater visibility. There is no need to check an inbox, enter a username or password, or sign in through social media. They can be easily viewed on desktop devices, provide better value to the users.
You are more likely to see push notifications than emails. When you send a push notification, your message stands out and gets in front of your audience. More than half of mobile users enable push notifications, so your message is sure to reach a large audience.
3. Web Push Notifications offer improved delivery and Conversion Rates
With web push notifications, you can communicate with customers instantly. Using the automated triggers will enable you to reach the right audience with the right offer at the right time, in the right place.
Businesses that implement push notifications in their marketing strategy report higher conversion rates. For instance, sending a push message about a specific sale can link customers directly to your product pages, thus increasing your reach and conversion rate.
4. Web push notifications offer higher Optimization Rates
As the message is short and clear, the optimization rate for push notifications has been reported to be 12% in many studies. It is easy to read, so it is not easily ignored.
People don't often view marketing emails because they are perceived as spam. This results in a 1.9% optimization rate for emails.
5. Web push notifications offer higher Click-through and Open Rate
Web push notifications have a far greater impact than emails in a cluttered inbox since they are displayed in real-time and highly visible. When it comes to click-through rate, push notifications are 7 times more profitable than emails.
There is a low bounce rate for push notifications, and people are more likely to click due to the short message.
6. Web push notifications lead to increased customer engagement
An astounding number of opt-ins, clicks through, and conversions are possible with push notification. Subscribing and reading the push alert requires minimal effort, and engaging with them takes no longer than a few seconds.
7. Push subscriptions cannot be faked
Web push subscriptions cannot be forged like fake email addresses since subscriptions are handled by the browser itself and no contact details are required. The fact that the browser can handle subscriptions for the visitor is a benefit not only to you as a marketer, but also to the consumer.
You also don't have to worry about spam filters. Unlike email, notifications cannot be filtered as spam and you can't get fake subscribers.
8. Web Push Notifications don't pile up over time
Web push notifications can be set to expire after a specific period, after which they will stop being delivered. If the customer is not online within the limited time of the offer going live on your website, no notification will be delivered and the customer will still be pleased.
Wrapping It Up
Web push notifications are becoming increasingly popular among marketers around the world. A robust web push notification strategy is capable of boosting engagement and conversion rates for your website in a short time.
Having the right tool can help you craft web push notifications campaigns that can help you grow your revenue and reach your audience across multiple channels. And that's exactly why Monsy is the perfect tool for you.
What are you waiting for? Sign up today and harness the power of web push notifications!