Welcome. Bienvenue. Benvenuta. Herzlich willkommen.
People love to feel welcome regardless of language. A pleasant greeting goes a long way, whether you're entering the house of a family member or the office of a new customer.
When users join your app, the same thing applies. It is critical to introduce yourself to establish the tone for your product and build relationships with your audience. This is where onboarding push notifications prove their worth.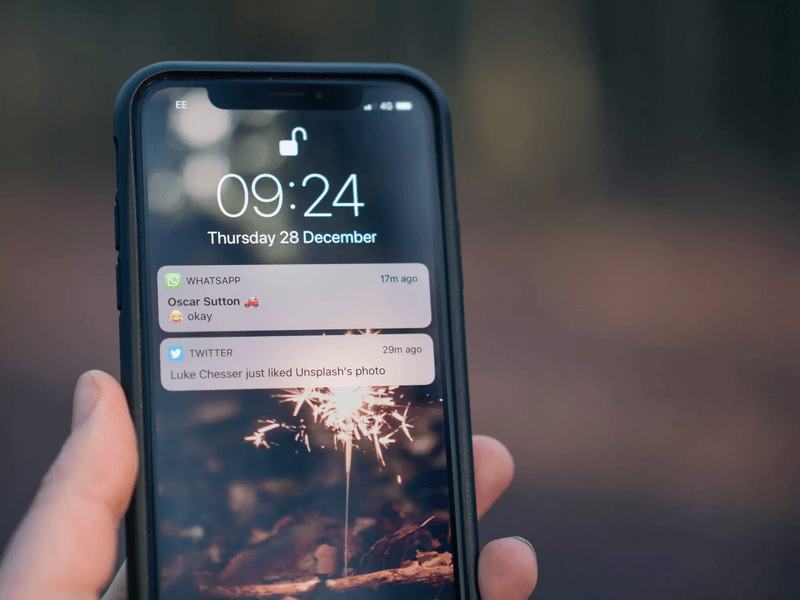 In this article, we're offering you a collection of the best onboarding push notification templates to use in 2021.
Table of Contents
Make a good first impression!
You've mastered first impressions in the physical world - you're personable, well-presented, and know your differentiator inside and out. But what happens when the screens are turned on?
Communicating in the digital age is a completely different ballgame. Human behavior and body language are tossed out the door.
So, how can you ensure that your company's brand values are upheld both online and offline?
By assuring that your onboarding approach extends further than the first three screens of app engagement and into your push notification strategy. That's how it's done. If users don't grasp the benefit of your software and how to utilize it, their odds of churning skyrocket.
What Is User Onboarding?
Consider onboarding to be the virtual handshake that adds a reassuring human element to your user experience. The term "onboarding" is derived from the Human Resources (HR) practice of organizational socialization.
Suppose you get a great new job, and on your first workday, you meet with Mary in HR to go over the company's onboarding process. Mary will fill you in with the information, skills, and behaviors needed to operate as an effective team member during your initial onboarding session.
Because of excellent onboarding, you receive a promotion after 6 months, progressively ascend to the top of the organization, and, eventually, achieve your objective of world dominance. Bless you, Mary!
Onboarding in the digital era is similar, just like the above example.  Simply replace the new job with a newly downloaded application and Mary from HR with demo screens demonstrating how the software works. And then, voila! You have digital onboarding.
Samuel Hulick, a UX expert, feels that the early stages of digital onboarding are crucial to the total user experience of technology. Effective tech onboarding improves the probability that new users will embrace mobile applications successfully.
App developers should strive to develop onboarding experiences that provide knowledge in a seamless, consumable manner. You can accomplish this by focusing on important moments of success early in the client experience.
How To Onboard New Users Effectively
Campaign for Customer Onboarding
You must nurture the customer once they have subscribed to your push alerts. You must inform users about your business and offerings. This will strengthen the subscriber's bond with your brand.
You can send a sequence of push notifications periodically using a user onboarding campaign. Customers will be more engaged and loyal as a result of this.
Whenever a new customer subscribes/joins, he feels excited. However, user enthusiasm dwindles over time. User onboarding assists in keeping users engaged for an extended period of time.
Notification of Arrival or Welcome Messages
Whenever a new user subscribes, you must send an immediate notification. It serves two purposes:
Greetings to new users
Confirming that the user has successfully subscribed
Onboarding Templates for Push Notifications Campaigns
Here is a collection of brilliant onboarding templates based on their use cases for you to get started with your push notification campaigns.
1. For Ecommerce Websites
The majority of eCommerce websites have multiple categories. Users must be informed about your main items and category. During the onboarding process, this is where you can exchange information with your consumer.
Some onboarding push notification templates for e-commerce are:
Day 1: Welcome X (user name) to Y (your site name)! Check our best products and categories.
Day 2: Thanks for joining Y (company name)! As a token of appreciation, we are offering you a 10% discount on any order for today. Grab the deal now!
Day 3: Check our latest collection at (insert link of your products and categories page)
Day 5: Take a look at what our other customers think of our products. Here are the recent reviews! Feel free to let us know how you feel about us.
Day 10: Free shipping for today! We are offering all our products with free delivery only for today. Hurry up and don't miss out on the opportunity!
2. For SaaS Websites
Customers must be informed about your SaaS products and their features. You can highlight many different features and how to use them in the onboarding push notification series.
Some onboarding push notification templates for SaaS products are:
Day 1: Welcome X (user name)! We are Y (company name). We provide (solutions you offer). We are pleased to have you with us on our journey!
Day 2: Take a look at how to set up your account before diving deep into the features. Here is a short video that will help you out!
Day 5: 5-min read! Here is an informative article on "Best Practices of (a topic that relates to the services you are offering)".
Day 10: Are you interested to learn more about us? Here are some case studies to give you an idea. Feel free to leave any feedback.
Day 17: Now you can make a demo request to try out (products/services you want to promote)! Feel free to schedule a call or reach us out at (email address).
Day 25: Take a look at some of the reviews that we got from our previous users. Feel free to let us know how you feel about us.
Day 30: We are arranging a virtual session of our upcoming updates and offers. You are cordially invited. Here's the link to the session! (Insert link)
3. For Travel Websites
Most travel websites include a variety of services such as travel bookings, hotel reservations, car rentals, and more. The onboarding campaign highlights all of your offerings. Share the best vacation spots with new users.
Some onboarding push notification templates for travel websites are:
1. Right After Joining: Welcome to X! Check out the best vacation spots with your friends and family!
2. The Next Day: Use "TRAVEL15" to avail 15% discount on your first booking. Hurry up!
3. After 5 Days of Signing-up: Looking for the top vacation spots? Here are some all-time destinations to spend with your family!
4. After 10-12 Days Of Last Notification: Best Deals!!! Up to 25% off on your bookings for the rest of the month. Grab the deal now!
5. After 20 Days of Last Notification: Last chance to win a trip to Bali! Share your travel moments and experiences with us and get a chance to win a trip to Bali! Just upload your traveling pictures/videos on Facebook/Instagram and tag us.
6. After 1 Month of Signing-Up: Celebrating 1 month of hassle-free traveling! To celebrate your first month with us, we are offering you a 30% discount on all bookings for the next 7 days! Take the vacation you badly wanted.
4. For Job Websites
Job sites are there to provide job-related information. However, they also provide a range of other services such as resume writing and personality development programs. They have two kinds of subscriber base: Job Seeker and Employee.
For the employment website, you will have 2 types of onboarding campaigns. Share pertinent information with them via the onboarding campaign. You can provide resume services, application forms, and testimonials for the job seeker group. The idea is to keep them on your website as long as possible.
Some onboarding push notification templates for job websites are:
1. Right After Joining: Welcome to X (Your Company)! Be updated and get alerts on the job market. Be informed about new job openings!
2. After 2 Days of sending the previous notification: Thanks for joining, X! Now you connect to more than 1000+ leading companies in the United States. Apply now and get hired!
3. After 4 Days of sending the previous notification: Keeping your profile updated can increase your chance of getting hired by at least 60%! Get into the shortlist by updating your profile, NOW!
4. After 6 Days of previous notification: Tired of getting rejected? Here are some interview tips from our experts.
5. After 10 Days of Last Notification: Recruiters spend only 6 seconds reviewing your resume. Is your resume up-to-date? Create a professional and attractive resume now, click here!
6. After 15 Days of Last Notification: We have helped 5000+ candidates to land their dream job! Check out what they have to say about us.
5. For Gaming Website
People nowadays spend hours online. The gaming business has benefited largely as a result. The gaming website may keep customers engaged on its platform by implementing a push notification onboarding campaign.
A gaming website has a wide selection of games. Users could get bored after a while. An onboarding strategy can assist you in retaining the user's attention. A sample onboarding push notification template for gaming websites is shown below:
1. Right After Joining: Welcome to X (Your Company)! Be updated and get alerts on game updates and freebies! Here is your 50 point joining bonus!
2. After 2 Days of sending the previous notification: Get connected to gamers worldwide! Enjoy the realm of gaming.
3. After 4 Days of sending the previous notification: Bonus Points! Log in to the site every day to claim free points every day!
4. After 6 Days of previous notification: Bored of playing the same old games? Try these new and exciting games NOW!
5. After 10 Days of Last Notification: Keep your profile updated and protect your account. We offer the highest security of your e-wallet.
6. After 15 Days of Last Notification: Best Premium Deals! Get 20% off on the yearly membership package. Available for the next 24 hours. Hurry up, grab the deal now!
Best Welcome Notification Templates
The welcoming message is the first notification that a user will get when subscribing to your push notifications. Design a notification that lets new subscribers feel like they did the right thing by subscribing to push notifications.
Here are some of the top welcome notification templates:
Give a Welcome Voucher
A Welcome Voucher is one of the best methods to welcome a new subscriber. Give them a discount on their initial purchase.
Template:
Title: Thanks for subscribing!
Description: This is a small present from us. 10% off your first purchase. Use the code "1234."
Provide Premium Features
Who doesn't love premium features for free?
Template
Title: Unlocked Features
Description: Exclusive bonus - premium features are now available for your account!
Offer Free Delivery
Any user would love free deliveries. So offering free shipment for a number of purchases can be a good way to keep your user hooked to your business.
Template
Title: Free Delivery
Appreciate you very much for subscribing. Get free shipping on your next ten purchases.
Offer Free Gifts
Give the new subscribers an incentive that will attract them to subscribe. What can attract them more than a free gift?
Template
Title: Claim Your Free Gift!
Description: Your subscription has been successful. To claim the prize, click here.
Final Word
That brings us to the end of our templates for both welcoming notifications and onboarding campaigns that you can use for your business.
A new subscriber is a potential prospect for you. You can effortlessly keep them engaged with your business by implementing an onboarding push notification campaign.
Sign up today and get your onboarding push notification campaigns up and running with Monsy!
Push notifications are short messages that pop up on the users' mobile phone or desktop to alert them about the factors they opted-in for. Marketers around the world are already putting it to its best use, and if you're not, you're falling way behind.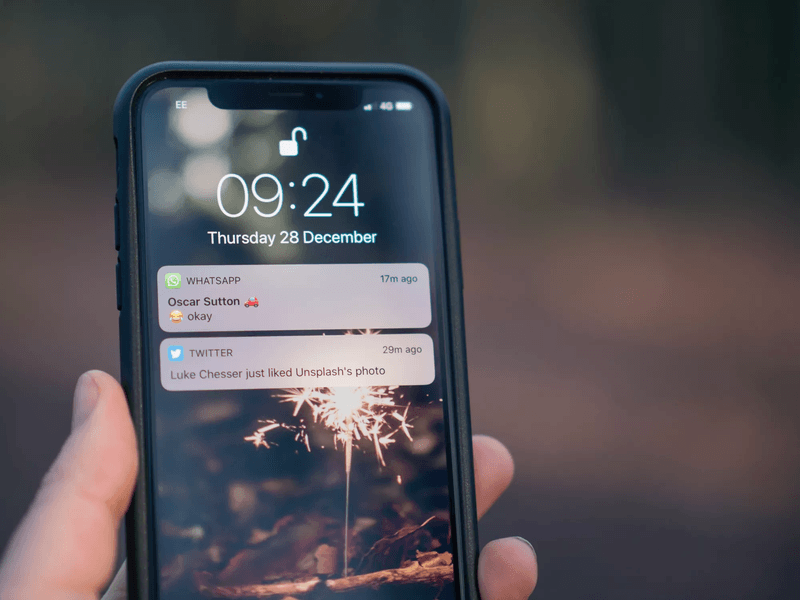 Push notification is a really powerful marketing channel as users are constantly reminded about your product or services through push messages. But you need to send the right type of push messages to make full use of its capabilities.
In this article, we're going over the types of push notifications that will help you reach your audience effectively and engage them with your marketing communications.
Types Of Push Notifications To Effectively Engage Your Users
1. Geolocation Notifications
When the users enter or leave a location, an app can send them messages based on that. You can create virtual perimeters around some particular areas and send push notifications to the customers in those areas via geolocation push notifications.
Moreover, these types of notifications are extremely useful for sending date match notifications. These can range from finding nearby places to hotels and travel apps. This is a great way to engage with potential customers via a targeted campaign.

Some advantages of geolocation notifications include:
Insights
Using geolocation notifications allows you to access a lot of new data that is used to understand which stores are performing better. It also helps to understand which locations are more lucrative for expanding your business and which customer segment is more approachable.
Efficiency
Sending notifications based on users' location can make for highly personal and relevant content. This improves the efficiency of push notifications immensely. This also increases the impact your communications create on your buyers immensely.
Engagement
The likelihood of customers engaging with your brand increases by many folds if you provide them with personalized and relevant information at the right time at the right place. This won't fail drives up your engagement rate.
ROI
You can easily analyze the effectiveness of your campaign as well as understand its response. Geofencing technology allows you to send people offers near your store. This is one of the most effective ways to optimize marketing efforts for better ROI.
2. Promotional Notifications
Promotional push notifications can alert users about time-bound offers like giveaways, flash sales, and more. Hence, users are encouraged to make purchases.
For instance, if we consider the travel app Kayak allows users to set up their notifications themselves for exclusive deals on destinations and dates. This way when these dates or destinations align with the price range that they have set, users receive alerts.
The purpose of promotional notifications is that urges users to take the desired action. These notifications come in handy for a range of industries including fitness, shopping, entertainment, and more.
3. Informative Notifications
Informative push notifications can be found in the form of updates, reminders, FYI messages, alerts, and so on.
Reminder
As the name suggests, reminder notifications are the ones that send out reminders to users so that they don't miss out on the things that they have opted in for. These notifications are sent based on data from external sources and user input.
For example, suppose a user has a meeting at 10:30 am. In that case, an app will accumulate local traffic data to alert the user of the exact time he should leave the house to reach the meeting on time.
Update
Updating the users about the changes in the app and suggesting installing the new version of checking out the much-improved feature are the works of update notifications. These push notifications allow the users to understand that their experience in the app is constantly and continually improving.
Alerts
These are notifications that are used to alert users to something that is directly related to them. For example, in the case of social media apps, alerts notify users about:
When someone has liked the user's photo.
When someone has sent the user a message.
When someone has commented on their post, and more.

These types of push notifications are perfect for job portals, travel or taxi apps, education apps, fitness apps., social and messaging apps.
For instance, a fitness app named 12-minute athlete lets users set a schedule for their weekly workout and have12-minute the app remind them when it's time to workout.
4. Catch up notifications
Catch-up notifications aim to re-engage and motivate users. For example, when a user reaches a goal in their workout routine, the app can congratulate them for the progress made. This also helps build trust with the user.
Catch-up notifications are perfect for e-commerce apps (marketplaces and online stores), fitness apps, music apps, and others.

5. Recurring Push Notifications
Only a specific time and date are selected to send recurring push notifications to users. Recurring push notifications can be sent monthly or weekly to highlight editorial picks. These push notifications are used for educational or book apps and e-commerce. For example, Musx and Sephora send weekly push notifications to alert their users.
6. Order Push Notifications
You can add value for your users via order push notifications. This is the type of push notification that allows the customers about learning their order's whereabouts.
They consist of information like order status updates, order confirmations, tracking information, and provide digital receipts. These are the best notifications for food delivery, e-commerce, and mobile apps.
7. Rating/Survey Push Notifications
This is an easy way to gather user feedback and improve customer service by analyzing the ratings or surveys. A survey shows that nearly 60% of respondents always or mostly check reviews or ratings before downloading an app.
These push notifications will also help you to improve your app by gathering reviews about what the future versions should look like. This will also increase the number of installs for your app.
8. Trivia Push Notifications
The purpose of trivia push notifications is to be funny and entertaining. These are interesting and relevant messages (filled with love) sent to the users. A great example of how to make trivia push notifications can be found in BuzzFeed news.
A lot of the time we can see news apps sending notifications that have similar or repeated headlines. But we all know the goal of push notifications is to be relevant and unique.
So, if you want to get your point across in a funny and lighthearted way, this is the one for you. It is pretty clear that there are thousands of push notifications that are only trying to promote products or companies. So, ones with a touch of humor would catch more attention.

9. Highly Personalized Notifications
If your notification is not about the world ending tomorrow, there are not a lot of alternatives that all of your users could relate to. So, the only that you could get the attention of your users is through personalized push notifications.
Collect enough data about your users' past searches and other pieces of information. This would allow you to tailor your notification to cater to your audience.
Your main goal is to send relevant notifications to your users. for example, Netflix shows their audience the perfect notifications to their users about new episodes of their favorite shows, upcoming movies they might like, and so on.
Sending irrelevant notifications might end up in your users unsubscribing from your notifications altogether.
10. Smart Selling Notifications
This is the type of notification that you send your customers when you don't want to be too salesy. The audience eventually gets bored because of receiving too many sales messages. But you need to sell your products.
Smart selling notifications are framed in a way that makes them look like you are not trying to sell something, but doing a favor to your audience. This requires you to gather data to send hyper-personalized and timely alerts based on triggers.
But how do you craft smart selling notifications?
The first thing to do is making a list of all the trigger events that would lead someone to purchase your products. Here are some of the reasons:
Extreme weather conditions: Stay the night at ___ city for the lowest price. Hotel options and links.
Airport closure or delays: Stay an extra night at ___ hotel for the lowest price with the best discounts.
Uber reminding users to request rides when the rates are the lowest.
11. Limited Time Sale Notification
Push notifications are the best option when reminding your users about a new offer that you have just launched. And when it is a limited-time offer, you want to inform your users about it as early as possible.
So, what better way to do it than sending a notification that is going to be front and center on their screen?
This way both you and your user get value. You receive value in terms of driving up sales and the user gets value from receiving relevant information. This also ensures that you're not annoying your users rather doing them a favor by notifying them about the sale so they can be the first to grab it.
12. Inbox Push Notifications
Some apps and websites use an inbox to store their notifications. Such as there is an App Inbox for mobile notifications and a Web Push Inbox for web push notifications.
This feature allows the user to access all of their notifications when they click on the inbox icon of the app. The best part about inbox push notifications is that even if the notifications of your app are disabled on the users' device, they can still check the inbox to find them. All the notifications are saved in the inbox until the app is opened.
Final Thoughts
Marketers are already using push notifications to engage their customers effectively via push notifications. App notifications are sent on mobile phones as long as the notifications are enabled. And in the case of web push notifications, it is stored in both computers and mobile phones.
These types of push notifications can be also received through wearables. This makes sure that users have access to them whenever they want. Choosing the right type of push notification makes it easier to engage your audience and get them to convert.
Get started with Monsy and see how you can engage your audience effectively using push notifications.