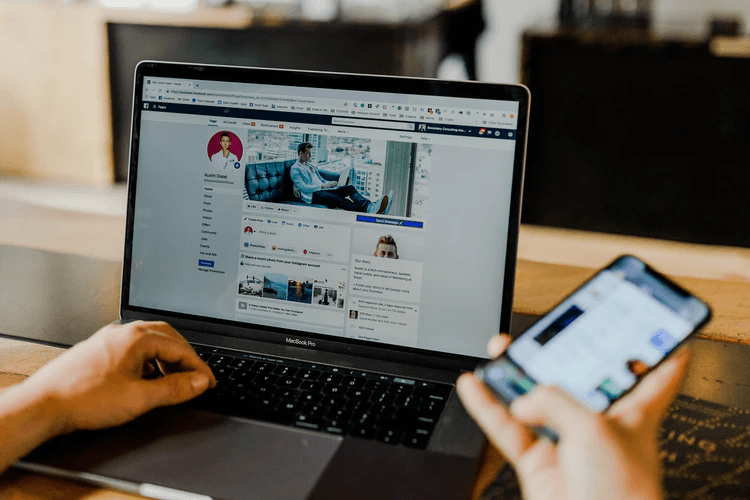 Successful entrepreneurs know the value of passive income. It not only serves as a safety net but also as a tool that can help an existing business grow further. This does not mean starting another business altogether, but finding ways that complement and help the business one already has, be more successful by offering more value to customers.
One of the most relevant examples of passive income in the status quo is Affiliate Marketing. According to Statista, businesses in the USA will spend approximately $8.2bn in Affiliate Marketing by 2022.
In this guide, you will learn what Affiliate Marketing is and how you can get started in the exciting world of affiliate marketing.
What is Affiliate Marketing?
Affiliate Marketing is a marketing model where an affiliate partner is paid a commission for promoting a product or service made by another company. In this model, companies reward affiliate marketers with a payout for providing a specific desired result.
Generally, these results include sales made by affiliate marketers through promotion. These sales are tracked through affiliate links from one website to another.
However, some affiliate programs may offer affiliates rewards or commissions for clicks to a website, free-trial users, leads, or downloads for an app.
Most affiliate programs are free to join so there won't be any high start-up costs if any. If affiliate your marketing is done right, it can go from being a side hustle to a sustainable online income source.
How does Affiliate Marketing work?
Affiliate Marketing works by outsourcing product marketing responsibilities to capable individuals & parties (affiliates).
This helps leverage the abilities of affiliate marketers for an efficient marketing strategy & provides them with a share of profits at the same time.
Three different parties are involved in affiliate marketing:
The Sellers (Businesses who recruit Affiliate Marketers)
The Affiliate Marketers or Affiliates
The Consumer
The Sellers
Sellers are retailers, merchants, vendors, or product creators/service providers. When referring to sellers, one can mean both entrepreneurs or big corporations.
The Sellers can also be referred to as the 'Brand'. They do not need to be actively involved in the marketing process, but they may still advertise and earn profit through the revenue sharing in Affiliate Marketing.
The Affiliate Marketers or Affiliates
The Affiliate Marketer markets the seller's products or services in an innovating and appealing way to potential buyers.
Their job is to convince customers to buy the product or service they are promoting by highlighting the value & benefits of the product/service. Affiliates can either be an individual or a big company.
Affiliates usually have a very specific audience with distinct interests to which they cater. This creates a niche that helps the affiliate promote to customers who are more likely to buy the product or service.
For example, a YouTuber who reviews gaming peripherals is the ideal choice for a company like Razer or HyperX to make an affiliate. This is because that individual caters to the interests of the target audience of the aforementioned companies.
The Consumer
Consumers are the most important stakeholders when it comes to Affiliate Marketing.
The Affiliate Marketing Model centers around consumers and their purchases. Affiliate Marketers promote products & services to consumers through videos, blogs, social media & websites.
Affiliates may choose to be transparent with consumers by disclosing that they are a part of a profit-sharing process for the product or service they are promoting. Affiliates can also choose to withhold this information and consumers may be left in the dark about the affiliate marketing system behind their purchase.
Nonetheless, consumers are not going to pay more for the product in most cases.
This is because the Affiliate Marketers and Sellers share in the profits included in the retail price. The consumer & their purchases will remain unaffected by the affiliate marketing infrastructure.
But it's still a good practice for affiliate marketers to disclose the information about any brand affiliation so that customers can differentiate word-of-mouth from marketing content.
Why Should You Be An Affiliate Marketer?
If you are still not unconvinced about affiliate marketing, here are a few reasons to join this field.
Convenience
Affiliate Marketing grants you freedom and flexibility. You can choose the people you want to work with, the products you want to review and promote, your working hours & setting your own goals.
You are also free of company restrictions & regulations. This flexibility grants you the ability to diversify your portfolio. You essentially become your own boss.
A Steady Stream Of Income
With affiliate marketing, you only need to spend an initial amount of time on a project. After you've done that, you will be making a return on that investment continuously every time a consumer chooses to purchase a product through your referrals.
Affiliate Marketing can be a great option for those who hate the traditional nine-to-five job where you get paid for the 8 hours of work you do five days a week.
Being an Affiliate will help you have a steady flow of income while you sleep, or even when you're taking your dog out for a walk.
No Start-Up Costs
The barriers of entry into Affiliate Marketing are nearly non-existent. You can join an Affiliate Marketing program for free.
You do not need to worry about a steady cash flow to finance the products you promote either. The expenses when it comes to affiliate marketing are directly linked to your skills.
For example, if you promote products to your audience on YouTube, you will need to make videos. If you need to hire a video editor, then the money you pay your editor will be a part of your business costs for Affiliate Marketing. However, if you edit your videos yourself, then the only business expense is the time you spend recording & editing your videos.
Work From Anywhere
With Affiliate Marketing, you do not need to worry about taking the subway or navigating through annoying traffic to get to the office. Affiliate Marketing allows you to promote products and receive revenue while you are in the comfort of your bed or out on vacation somewhere in Europe.
Performance-based Rewards
Affiliate Marketing rewards you based on how much time and effort you put into it. If you refine your work and make creative & engaging content, you will make more money as you get better at convincing people to buy the products you promote. You will be rewarded for the extra work you put in.
How do Affiliate Marketers get paid?
The main goal of an Affiliate Marketer is to promote a product to a potential customer.
But how often does an Affiliate Marketer get paid?
In some cases, the consumer does not need to purchase the product for the Affiliate Marketer to generate revenue. There are multiple ways an Affiliate can get paid. These are:
Pay Per Click
Pay Per Lead
Pay Per Sale
Pay Per Click
Here the main objective of the Affiliate Marketer is to direct the consumer to the Seller's website from the platform where they promote the products. The Affiliate is compensated in direct proportion to the increase in traffic to the Seller's website.
Pay Per Lead
The main objective of the Affiliate Marketer here is to convert leads. This means that the Affiliate has to persuade the Consumer to visit the Seller's website and participate in the desired action. This may involve subscribing to a newsletter, downloading software, signing up for a free trial, etc.
Pay Per Sale
This is the payment structure that has been mentioned throughout this article. Here, the Affiliate Marketer has to convince the consumer to purchase a product through their marketing skills.
When the product is purchased, the Seller gives the Affiliate Marketer a percentage of the retail price of the product.
For example, YouTubers often promote a product to their viewers and give them a special code for a discount to incentivize them to try the product out. The code also helps track how many people purchased the product due to being referred by the Affiliate.
How Do You Start Affiliate Marketing?
If you want to get into affiliate marketing, but don't know where to start, you might want to pay attention to this.
Here's a short guide on how to get started with affiliate marketing.
You need to decide what type of content you want to create, which platform you will use, and what niche you'll be catering to.
Choose Your Content
You can approach Affiliate Marketing in a lot of different ways.
Niche Content Reviews: Some sites focus on specific products & services. These sites review products and/or compare these products with their competitors. To approach Affiliate Marketing through this method, you will need to regularly create content related to the relevant niche to increase website traffic.
Educational Content: If you are a teacher or educator, you could incorporate affiliate marketing partnership offers into your courses, events & workshops.
Online Content: You may create content and post them on platforms such as YouTube, Instagram, Facebook, etc. You may also post on blogs and other social media. The objective here is to produce niche content that your audience will enjoy and resonate with. This makes it more likely that your viewers will purchase the product you are promoting and you will earn a commission.
Keep in mind that whichever method you choose, you will need to be authentic and honest with your audience. Try to build a community through transparency, otherwise, you will fail to convert your audience into affiliate sales.
Choose Your Platform
You might be confused about which platform you should start your Affiliate Marketing journey on. It is a reasonable concern since there are so many platforms out there. You should choose the platform you are most comfortable with and understand the best. Doing so will allow you to create high-quality content and earn more commissions.
Each content creator & Affiliate Marketer utilize different platforms based on the type of content they produce, the type of product they review, and the type of audience they cater to.
Choose Your Niche
Choose to make content about subjects you find interesting or a field in which you have an educational background or expertise.
If you find a topic that blends in your passion and knowledge, you will be very successful in Affiliate Marketing. This is because the quality of your content will be reflected by how much passion you have.
This will help you build your audience since they will have a more immersive experience and you will have a higher chance to convert them into affiliate sales.
For example, TaehaTypes is a YouTuber and Twitch Streamer who loves building mechanical keyboards. He films himself constructing keyboards from scratch & makes this seemingly boring task into an enjoyable experience. His videos have a 'premium' feel due to their high quality. He has amassed nearly half a million subscribers on YouTube and 200k subscribers on Twitch at the time this article was written.
Final Thoughts
The goal of this article has been to give you a fundamental understanding of affiliate marketing. Applying these fundamentals will help you get started on the right track.
Do not expect to earn millions of dollars overnight just because you joined a free affiliate program. Yes, Affiliate Marketing programs are a viable way for you to add a new income stream without bearing too much risk. But like all good things, this will take time.
Set easy milestones at the beginning of your journey. Focus on making your first affiliate sale. As your business grows, find out what works for you and what does not. This is how you will build a reliable income stream through Affiliate Marketing.
Growing your audience steadily can help you gain more credibility, and land you better affiliate marketing opportunities. Monsy helps you capture your audience easily and reach them on multiple platforms effectively.
Sign up today and start getting the results in no time!